The following instructions will assist the iDP Administrator with the setup of single sign-on (SSO) for Malwarebytes Administrators into the Malwarebytes Nebula portal using Okta. Nebula only supports SAML 2.0 authentication protocol.
Get started
The email address used for the Nebula account must match the email address used for Okta.
Log in to Malwarebytes Nebula and go to Configure > Single Sign-on.
Log in to your Okta Administrator portal and go to the Admin > Applications page.
Ensure your environment meets the minimum operating system and external access requirements. Refer to Malwarebytes Nebula platform Administrator Guide for details.
Add the application in Okta - General Settings
From the Applications page in Okta, click Add App > Create New App.
2. In the Create a New Application Integration dialog that opens, (A) select Web from the Platform dropdown menu > (B) check SAML 2.0 > (C) click Create.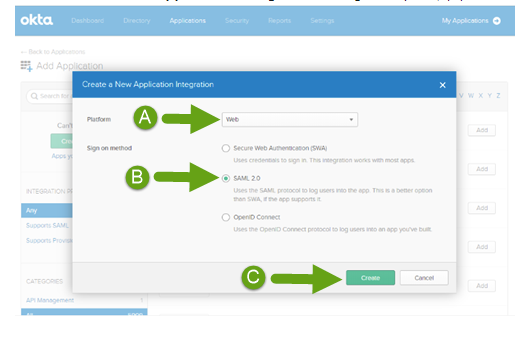 3. On the following screen, (A) name the app in the App name field (for example, Malwarebytes Nebula platform) > (B) click Next.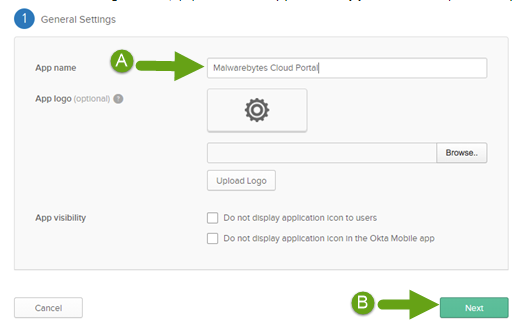 Setup Okta SAML Settings
On the Malwarebytes Nebula Single Sign-On page, copy the url text next to Assertion Consumer Service URL.

2. Paste the copied url into the Single sign on URL field in Okta.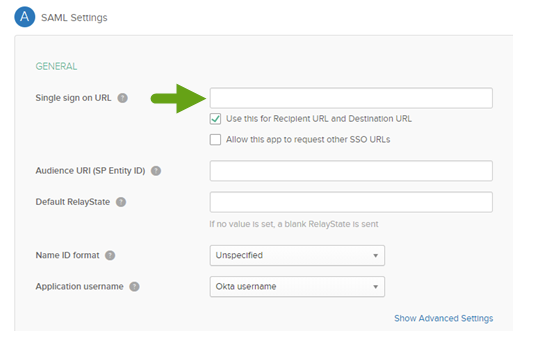 3. On the Malwarebytes Nebula Single Sign-On page, copy the url text next to Service Provider Entity ID.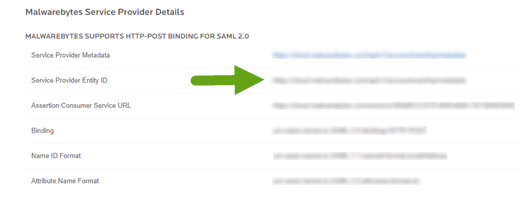 4. Paste the copied url into the Audience URI (SP Entity ID) field in Okta.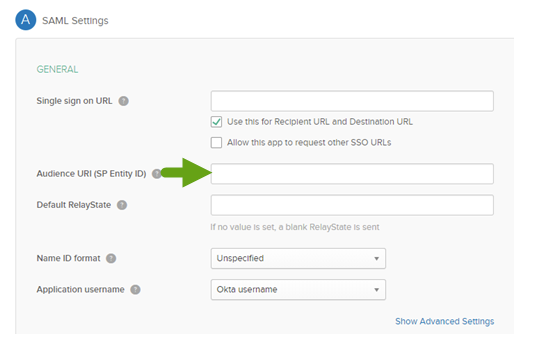 5. Leave Default RelayState field blank.
6. Set Name ID format field to Unspecified.
7. Set Application username field to Email.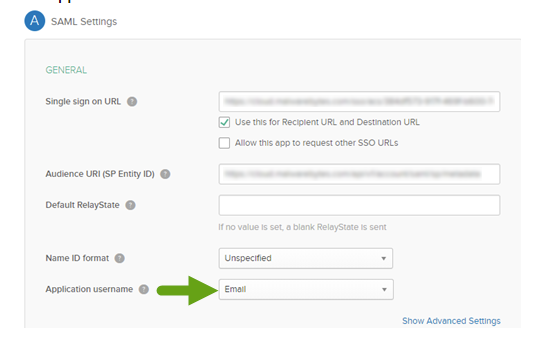 8. (A) Type email in the Name field > (B) set Name format to URI Reference > (C) type user.email in the Value field.

9. Click Next.
Upload Okta SSO XML file into Nebula
Right-click Identity Provider metadata and select Save link as... to download the metadata.xml file in Okta.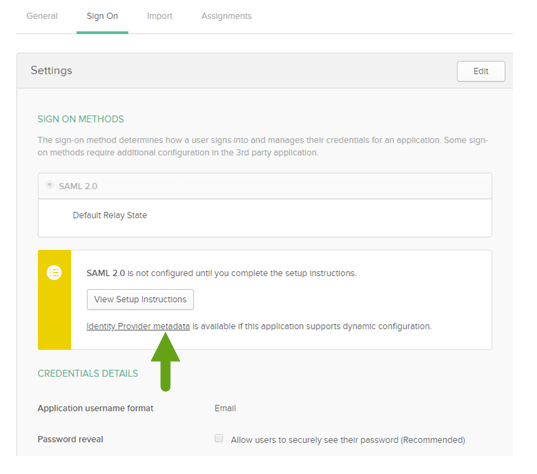 2. Name the file > click Save.
3. On the Nebula Single Sign-On page, drag the .xml file or Choose a Different File to upload the Identity Provider (iDP) Metadata.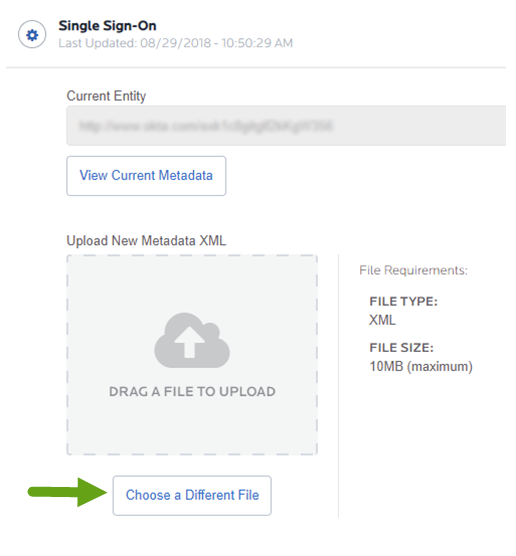 4. Once the .xml file is uploaded, you can set Enable Single Sign-On (SSO) to ON.
5. Now the application can be assigned to your Malwarebytes Nebula administrators in Okta.