The integration allows you to track and report Nebula events in Azure Sentinel.
Malwarebytes sends syslog information to a Linux server. On the Linux server, you install the Log Analytics agent. The agent sends the Malwarebytes event data to your Azure Sentinel environment.
Events flowchart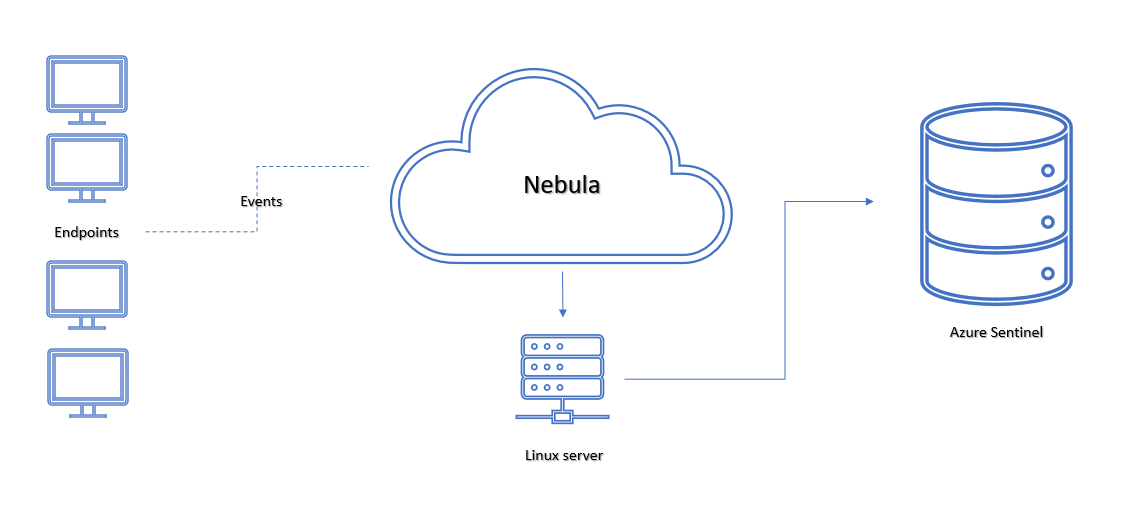 Return to the table of contents.